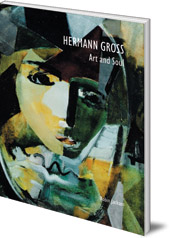 Herman Gross has a direct connection with NEOS insofar as Catherine Imhof-Cardinal and Marga Schnell (both members of NEOS) were pupils of Hermann Gross.
Jennifer Melville, Keeper of Fine Art at Aberdeen Art Galley wrote a foreword to the book.
Hermann Gross spent the last 25 years of his life in the North East of Scotland as artist-in-residence at Camphill School in Aberdeen.
----------------------------------------------------
NEOS 2009: September 12th - 21st. Visit www.northeastopenstudios.co.uk for more information